CHRISTMAS IN NARNIA
featuring
The Lion, the Witch, and the Wardrobe
by C.S. Lewis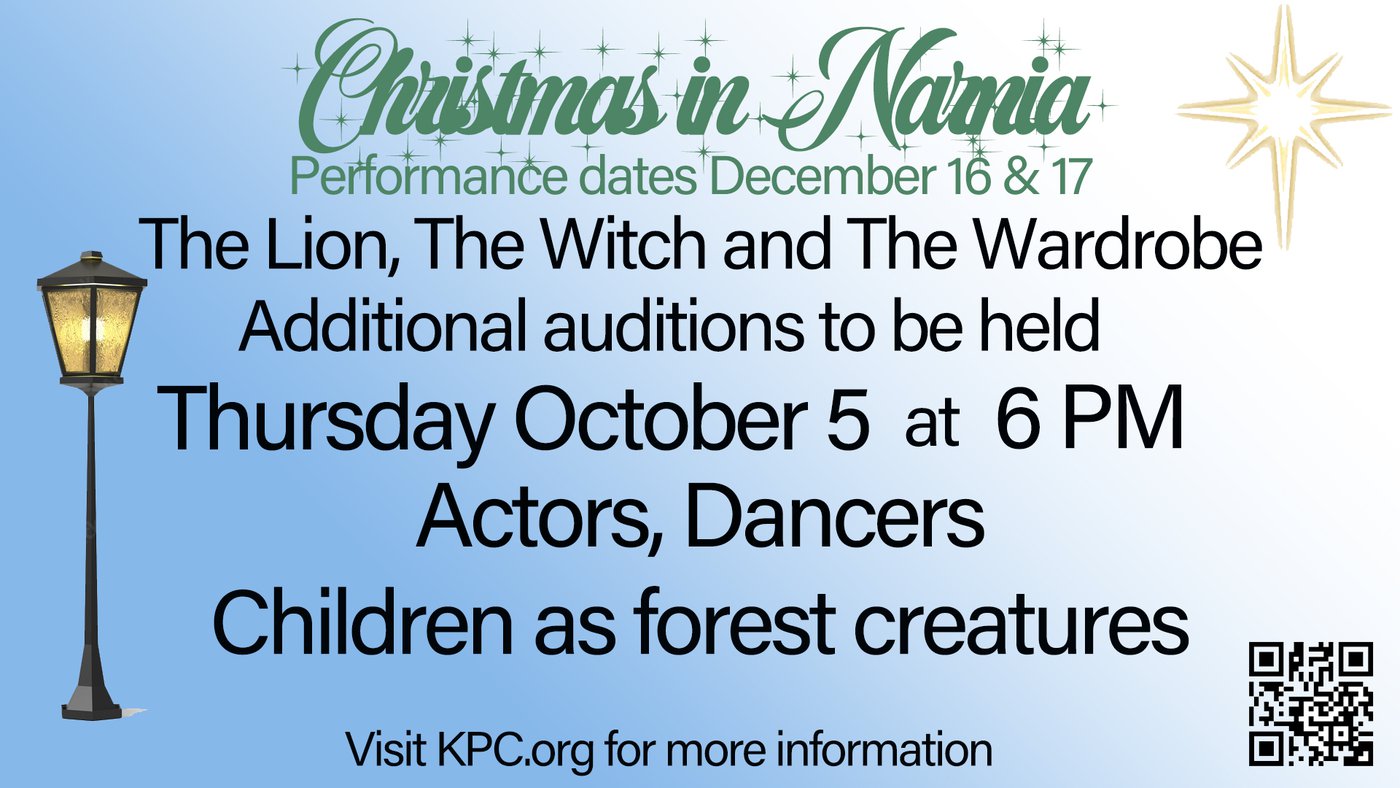 Come audition for KPC's Christmas play, "Christmas in Narnia," featuring C.S. Lewis's "The Lion, the Witch, and the Wardrobe".
The play is on December 16 and 17 at Kempsville Presbyterian Church.
The last audition is on Thursday, October 5, at 6 PM.
Actors and dancers are needed. Youth and adult ages can audition.
For additional information, call the church's main office at 757-495-1913.